Strengthening access to services and programs and enhancing community collaboration by serving as the connection between people in need and resources available.
Receive information and referral
24 hours a day by dialing three numbers... 2-1-1
2-1-1 is the new number to dial to reach Information & Referral in Fairfield County. Phones are answered by real people, trained professionals, with access to a comprehensive database connecting you to all the assistance available.

It's fast, free and completely confidential for information and referral or when you need help in a short term crisis.
Fairfield County 211
108 West Main Street, Suite C
Lancaster, Ohio 43130
P: 740-687-0500
Fairfield Co. Residents Dial 211



© 2018 Fairfield County 211. All right reserved. 501(c)(3) Organization

website by: Web Chick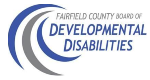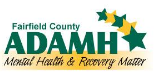 -----------------------------------------------------------------------------------------------------------------------------------------------------------------------------------------------------------