Fairfield County 2-1-1 will start accepting applications for Back to School clothing on June 5, 2017.
• Applications will be accepted on a first come, first serve basis.
• Applications will NOT be accepted if you do not have all of the required information.

Eligibility -
• Must be a resident of Fairfield County
• Children must live in the household and attend a Fairfield County school
• Families are eligible for assistance a total of 3 times in a lifetime
• Income based - 110% of the poverty guideline ($26,675 a year for a family of 4)
• For children entering Preschool, Head Start/Help Me Grow, or Kindergarten, we MUST have an enrollment letter

What you need to apply -
• Photo ID
• Social Security Cards for everyone in the household
• Proof of Income (last 30 days) for everyone in the household
• Enrollment letter for all children entering kindergarten, preschool, or Help Me Grow/Head Start

For more information about the Back to School Clothing assistance
please call our office at 2-1-1 or 740-687-0500.
Free Clothing Pantries
Listed below are a few of the places in the community that provide free clothing.

Community Action
1743 East Main Street (map)
Lancaster, Ohio
740-653-4146
1:00pm to 3:30pm Tuesday & Thursday

St. Peters Lutheran Church
105 East Mulberry Street (map)
across from Library
740-653-1950
12:30pm to 3:00pm, 1st & 3rd Thursday of the month

Maple Street United Methodist Church
Free Store, LLC
438 E. Wheeling Street (map)
740-653-2812
Wednesday 10am - 11:30pm & Thursday 6pm - 7pm

First Baptist Church
Arms of Faith Free Store
1950 Pleasantville Road (map)
740-687-1776
Thursdays, 3:00 PM to 7:00 PM

Local Thrift Stores
Listed below are local non-profit thrift stores throughout the community.

Maywood Mission
1029 South Broad Street (map)
740-653-4458

The Salvation Army
123 East Hubert Avenue (map)
740-654-8898

St. Vincent De Paul
424 East Locust Street (map)
740-653-6037
Fairfield County 2-1-1 cannot guarantee the clothing pantries will have the clothes you need or always be open during the stated times. If you are in doubt, be sure to
call ahead.
Fairfield County 211
108 West Main Street, Suite C
Lancaster, Ohio 43130
P: 740-687-0500
Fairfield Co. Residents Dial 211



© 2018 Fairfield County 211. All right reserved. 501(c)(3) Organization

website by: Web Chick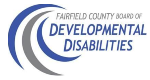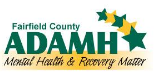 -----------------------------------------------------------------------------------------------------------------------------------------------------------------------------------------------------------